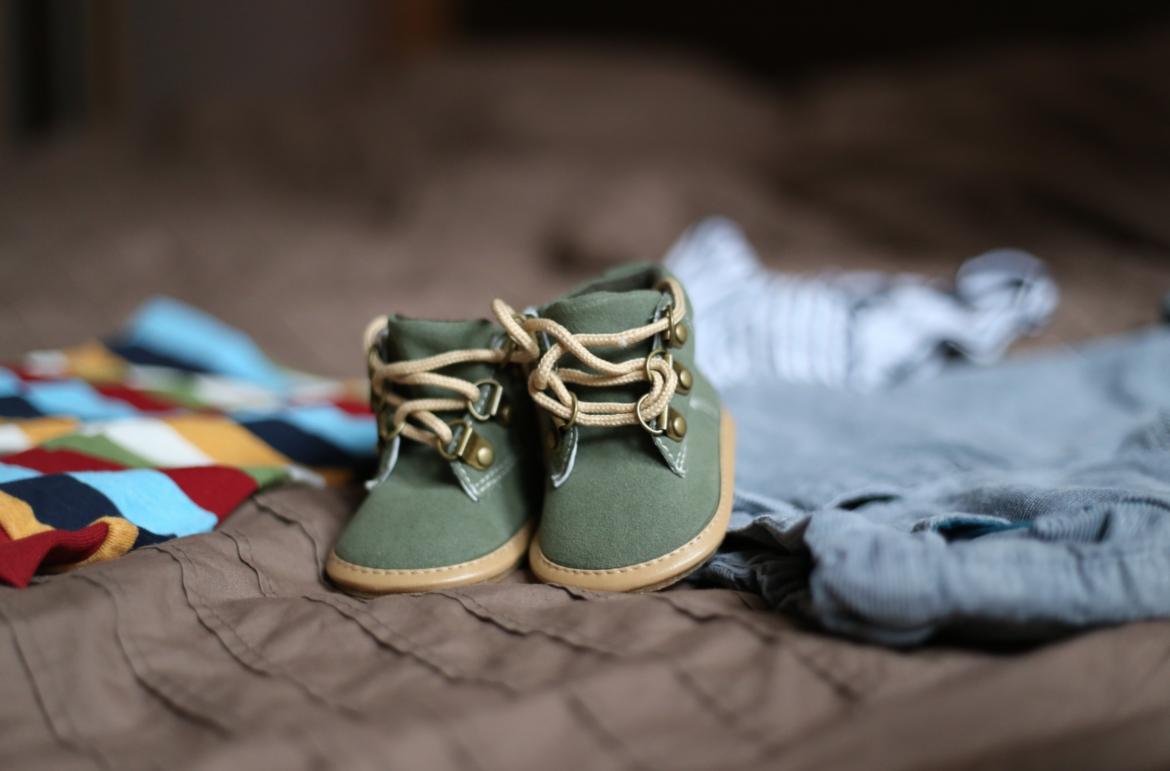 Right in our own backyards, children are faced with overcoming the everyday challenges of clothing insecurity.

Thousands of children currently live in poverty in the Merrimack Valley and hundreds more endure life transitions, including foster care and refugee situations.

These children often lack clean, seasonally appropriate, and proper-fitting clothing to keep them safe, healthy, and comfortable all year round.

Catie's Closet serves over 70,000 students in 100 schools across the Merrimack Valley to fulfill the immediate and ongoing clothing needs of these children.

Here are four major challenges these students are up against that can have a long-term impact on their futures:
One of the most critical and essential needs necessary for a healthy, well-rounded life is unmet.
Among food, water, and shelter, clothing is a basic need required for healthy development in children.

Without these essentials, it's more difficult for children to feel safe and secure in their everyday lives, pursue and nurture relationships with others, feel good about themselves, and become their best selves.

Children require that their most basic needs be met consistently to pursue life to its fullest potential, including proper clothing.

Their self-esteem and confidence suffer.
Not only is lack of clothing a very visible sign of poverty, but it eliminates a students' ability and freedom to make choices.

For those of us who have a choice in the clothing we purchase and wear, we may choose to wear plain or colorful clothing, vibrant colors or patterns, casual or dressy attire, and so much more.

But when we don't have a choice in what we wear, it can disturb our sense of self and how we fit into the world.

Students struggling with clothing insecurity do not have the agency to choose the clothing they wear or access to new clothing when they need it.

As a result, they are unable to express themselves the way they want and often do not feel valued for who they are as individuals. It also opens them up to bullying and not fitting in among their peers. They focus on their struggles rather than their strengths.

This has a profound, immediate impact on their confidence and self-esteem, as well as their mental and emotional well-being.
It's difficult to constantly keep up with changing seasons and growth spurts.
Kids grow out of clothing and shoes very fast. It's estimated that children grow out of their shoes every six months.

In New England, the seasons change consistently. Every day can bring different weather conditions, and families struggle to ensure their kids have proper-fitting clothing that is appropriate and comfortable in every season of the year.

Many children are forced to walk to school in freezing winter weather without jackets and in shorts, flip flops, or t-shirts. They often wear the same clothes season after season, which do not keep up with their growing bodies, or they wear clothes from their parents, older siblings, or family members that are much too large.

Clothing insecurity results in students lacking resources to stay warm in winter, cool in summer, clean and dignified all year round.
Kids are more likely to miss school when they do not have the clothes they need.
Lack of clothing is one of the most common reasons for chronic absenteeism among students throughout the Merrimack Valley.

Students need proper clothing to feel safe and warm, confident in their skin, and empowered to actively participate in class. Without clothing, students find it challenging to focus on school or attend at all.

Quality education is the surest way to break the cycle of poverty.

Clothing insecurity is a significant barrier to education. Catie's Closet is dedicated to giving students free access to critical resources that break down this barrier right within their schools, providing students with a solid foundation on which they can build a successful future.

To learn more about Catie's Closet and how you can support its mission, visit catiescloset.org.