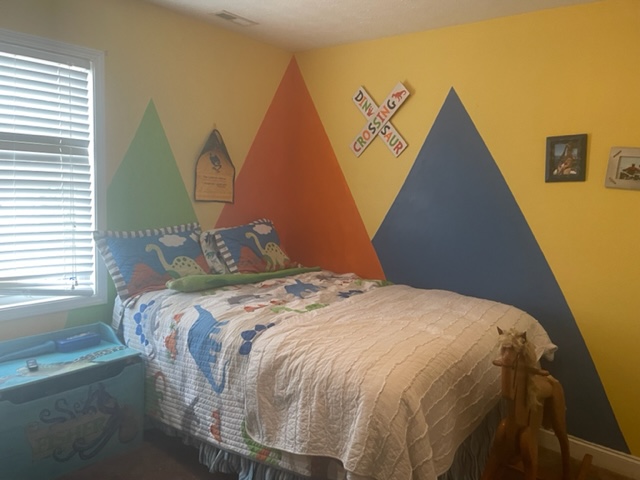 By: Mandy Lee
When I decided to renovate my son's nursery into his childhood bedroom, I first asked myself what the theme was? That's the fun part, right? Dinosaur bedding, painted mountains on the wall, a teepee in the comer, and a tiny "Man Cave" sign was what I chose. However, it was essential for me to make a functional space with pieces that also stand the test of time. Pieces that could hide the clutter of toys and books that will transition to hide the belongings of a teenager.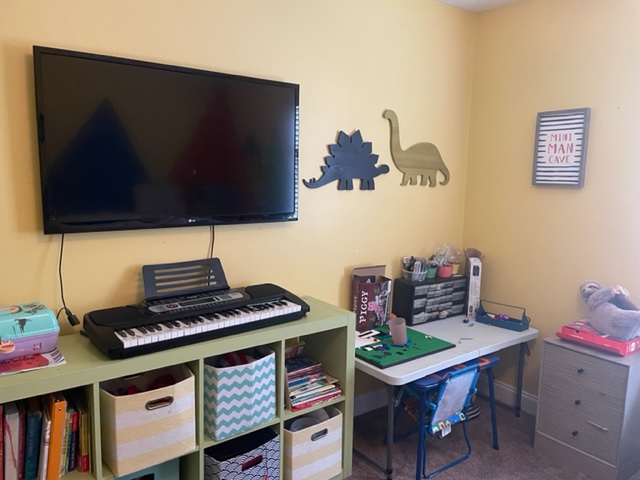 I try to inject some personality and fun into my child's bedroom storage when decorating. It can transform a room and inspire him to unleash his inner creativity. Like his Momma, my son loves color, and a little paint can take a boring old brown bookcase into an art piece. Even though it can be hard for me to unleash control of my design, I let him pick the paint colors. (However, I may try and steer him in my direction). Colorful baskets are a great way to hide clutter while giving the room more personality. Fun storage may even inspire kids to tidy up after play too.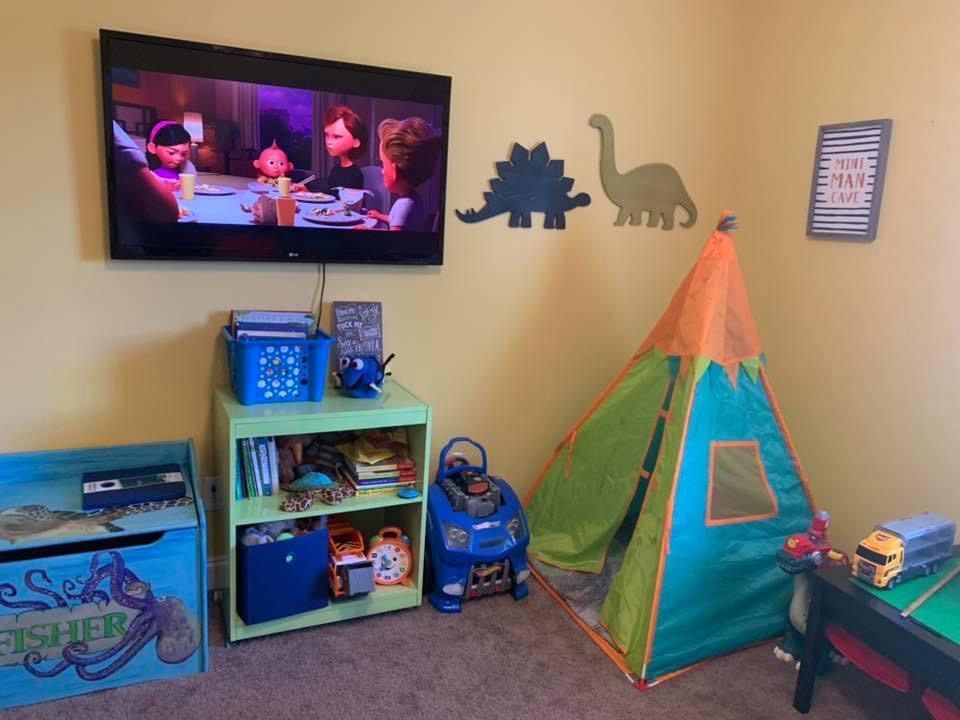 It was vital for me to make my child's room a place that sparks his creativity and play to his growth and development, and I wanted to surround him with 'FUN-iture. Unfortunately, it wasn't in my budget to buy something like a rocket ship bed. With a quick Pinterest search, I found some great ideas and decided to paint colorful mountains on the wall behind the bed. With this, I didn't even have to buy a headboard. I also found a wooden toy box from the Salvation Army and commissioned a good friend who is an unbelievable artist to paint a personal touch.
When designing your kid's bedroom, colorful and personalized details can sometimes be neglected in favor of functionality, but a few easy and affordable touches can solve this. Firstly, make sure to get your child involved in the process so that their personality truly shines through, whether it be a Pokémon wall decal or a funky wall color; if they can add their touches, they'll end up with a room they are genuinely proud of. Hobby Lobby has some great and inexpensive art because chances are your child's interest will change every few years.
Sometimes, it's easy to lose vision of what a child's bedroom should ultimately be – a room that is more than just four walls but a sanctuary where they can let their imaginations run wild. So let them do just that. Where the functionality comes in ay is simply hiding the clutter. I want to teach my son the value of taking care of his possessions, and to leave them scattered over the floor is not doing so.
So, have fun, let your child have a say in the design. There is a decorator in all of us!