By: Sue Anganes
What's my new favorite go-to recipe for something nutritious and super easy to make? Chicken Taco Soup! This cold weather season I've already made it for a pot luck supper, New Year's Eve, a busy-day dinner, and next, I'll make it for Super Bowl Sunday!
It's been a hit each time, and I almost feel guilty saying that I've made it because it's so simple to put together.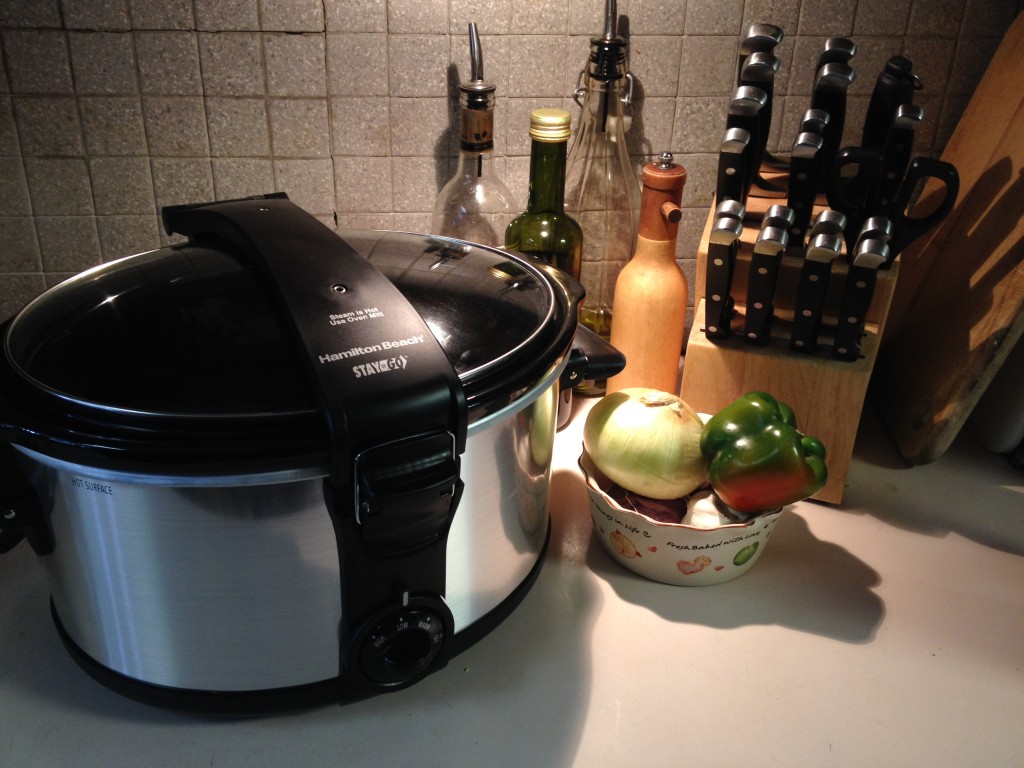 Ingredients: 
1 Chopped Onion
1 (15 ounce) can chili beans (rinsed)
1 (15 ounce) can black beans (rinsed)
1 (15 ounce) can whole kernel corn, drained
2 (8 ounce) cans tomato sauce
2 (10 ounce) cans diced tomatoes with green chilies, undrained
1 (1.25 ounce) package taco seasoning
3 whole skinless, boneless chicken breasts
1 (8 ounce) package shredded Cheddar cheese (optional)
sour cream (optional)
crushed tortilla chips (optional)
Directions:

First:
Place the onion, chili beans, black beans, corn, tomato sauce, and diced tomatoes in a slow cooker. Add taco seasoning, and stir. Lay chicken breasts on top of the mixture, pressing down slightly until just covered by the other ingredients. Set slow cooker for low heat, cover, and cook for 5 hours.
Next:
Remove chicken breasts from the soup, and allow to cool long enough to be handled and then shred them. Stir the shredded chicken back into the soup, and continue cooking for 2 hours. Serve topped with shredded Cheddar cheese, sour cream, and crushed tortilla chips, if desired.
(This recipe is fine for a smaller sized slow cooker. I have a seven quart slow cooker to feed my large family so I substitute 28 ounce cans of chili beans and black beans for the smaller sized cans in the recipe.)