By: Sue Anganes
With fresh summer tomatoes ripening on their vines and filling the tabletops of the farmer's markets, I thought I'd share my recipe for a delicious and healthy summer salad.
Tabbouleh is a vegetarian salad made of finely chopped parsley, tomatoes, scallions, bulghur wheat (soaked, not cooked), and seasoned with olive oil, lemon juice, a little wine vinegar, salt, and pepper. It can be enjoyed on its own or as a side dish to almost any meal. It's fast and easy, and thankfully, my whole family enjoys it.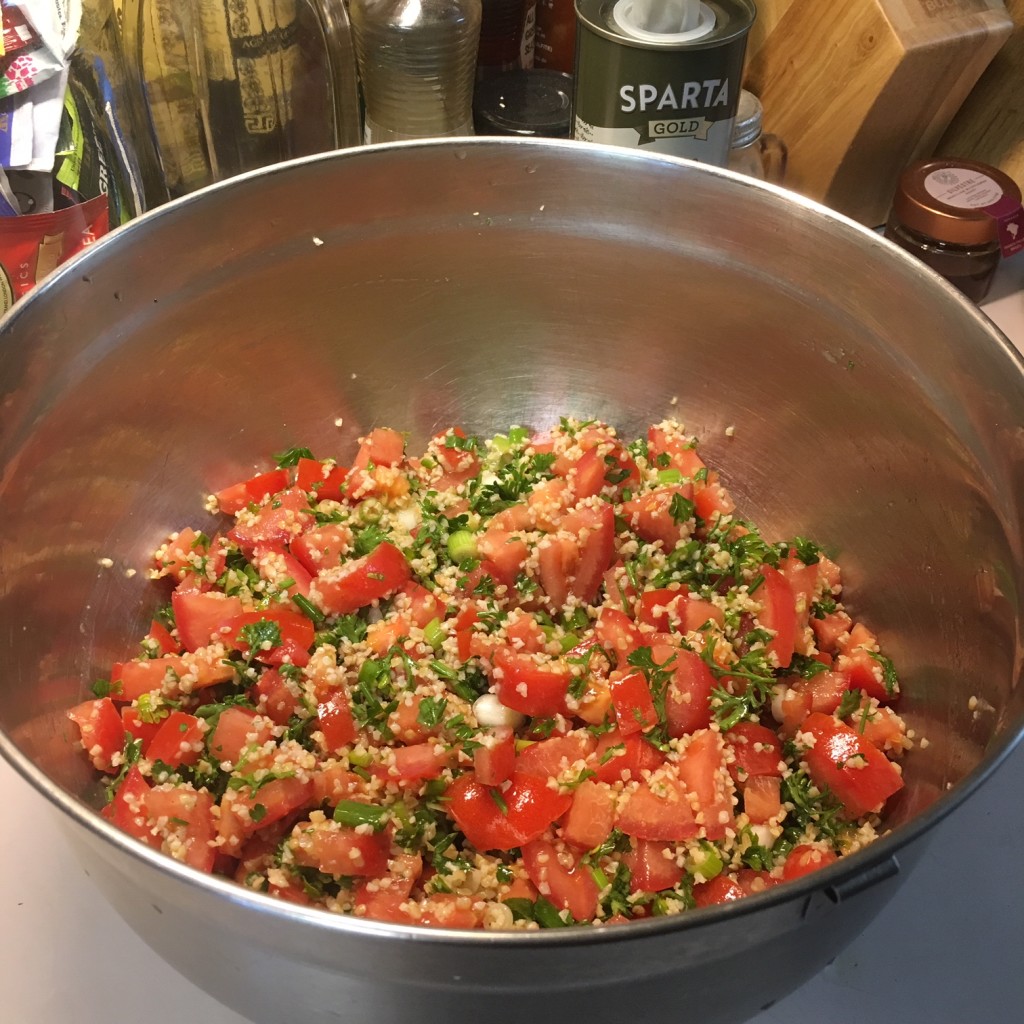 INGREDIENTS
1 cup bulghur wheat (medium-grade)
1 cup cold water
2 bunches fresh parsley (washed well, chopped, with stems discarded)
4-5 scallions chopped (some prefer red onion)
6-8 medium tomatoes (diced)
1/3 – 1/2 cup lemon juice (you can use fresh, but most of the time I use bottled)
1/3 -1/2 cup extra virgin olive oil
2 tablespoons of wine vinegar
1-2 teaspoons salt
1/2 teaspoon black pepper
As you can see, my measurements vary because I taste as I go and rarely actually measure my ingredients. It's fine to adjust the oil and lemon juice to taste.
Note: Some will add cucumber or mint to their Tabbouleh. I prefer mine without.
DIRECTIONS
Soak the bulghur wheat in cold water for 1 hour or until soft. I wait until the water is soaked up completely.
Combine the bulghur wheat, parsley, scallions, and tomatoes in a large bowl.
Combine the liquid ingredients with the salt and pepper (the same way you would make a salad dressing), and pour it over the ingredients in the mixing bowl.
Toss everything together until everything is well combined and enjoy!