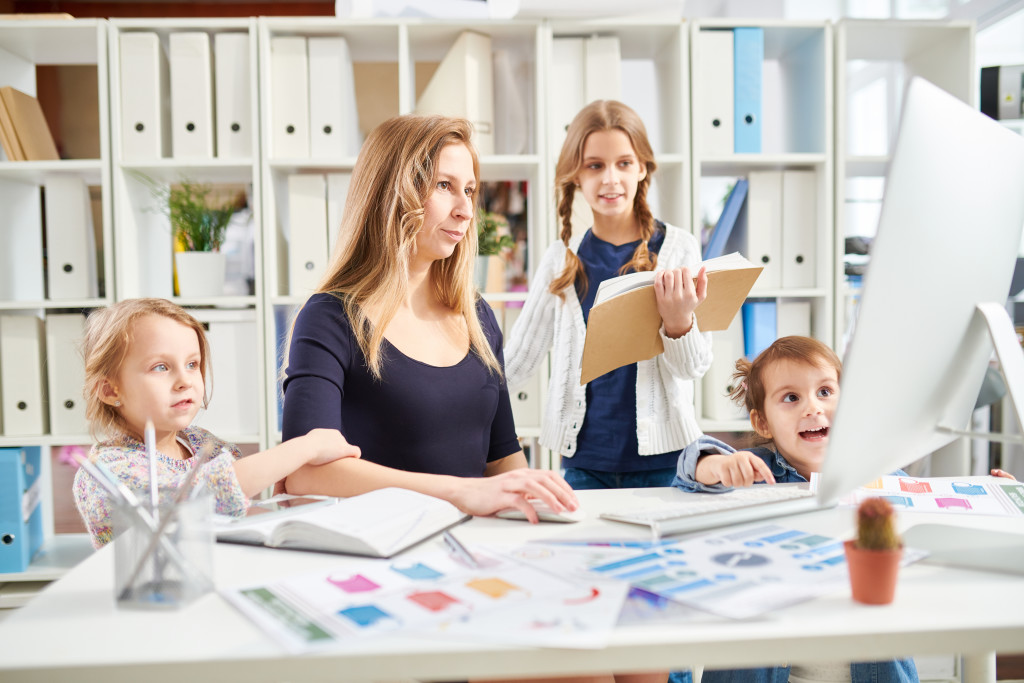 We've said it before, even though it goes without saying. Being a mom is a full time job. And balancing home life becomes even more difficult when moms have a full time job. We thought it might be helpful to share some tips to lighten the load. We encourage professional mothers to share their unique tips, too, even if it's a small step that saves a few minutes.
Mothers we spoke to aren't looking for much: just a few ways to streamline their morning routine; ways to feel like they're involved in their child's day to day life while they're working away at their desks or running from meeting to meeting; and making sure hubby doesn't feel left out. Check out this site for a thorough list of ways to balance your job and your 'job' at home as a mother. There are several pages of reader comments with tips, as well.
In the meantime, here are some pointers:
How do I make mornings smoother for everyone?

Get up a little early (before the kids) and have some quiet time for yourself, whether it's reading the paper or enjoying a cup of coffee. If this is not possible, at least follow the same routine everyday so your children know what to expect. Keep breakfast simple. For even more ways to make mornings shine, visit the link above.
How do I stay involved in my child's school or daycare?
Go on field trips or volunteer at school. You can even channel some of your professional skills into helping at school. Also, and very important, stay in touch with your child's teacher or caregiver.
What should I do when my child is sick and I have to work?
Save some of your sick days to care for your child when they're not well enough to go to school. If you can't work from home, have someone to care for your kid on short notice. Finally, make sure you work with your spouse about sharing responsibility when this situation arises.
I feel a little guilty working
Do whatever it takes to feel good about yourself. Any effort you make to balance the two is progress and shows that you care. Take solace in this. Don't identify yourself as a mother only.
How do we make the most of our evenings at home?
Turn off the TV and discuss your day with your children. Ask them about theirs and share the best parts of your day, too! Make quick and easy dinners and gather everyone around the table. Also, make sure everyone has time to unwind.
I'm a professional, a mom and, oh yeah—I'm a wife, too
Spend some time together, even if it's reading in bed or watching TV.  Talk and email during the day. Put the kids to bed early so you have more alone time together.  Go to bed at the same time and, well, you know…
What tips do you have? Share in the comments below!